/
/
Started competitive car racing at young age, apprenticeship working BAE and after getting his degree has returned to motor sport with Eibach UK
Podcast Show Notes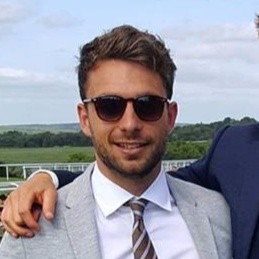 Getting an early successful racing start with his dad working on the cars and sponsorship paying for them. Alex Gassman spent time with McLaren Racing and West Surrey Racing in touring cars. His love of physics and maths took him to skipping university and becoming an apprentice with part time work and studies. Having been successful with the STEM program he latter gave back guiding other younger people as intakes got more diverse.
Now after 7 years with BAE Systems, has moved to Project and Design Engineer at Eibach UK. Responsible for designing and working with custom suspension systems.  
Resources
This episode of Cliff Notes Podcast: Lead manufacturing, host and founder of Holdingbay Tristan Bailey talks to Alex Gassman for the Cliff Notes podcast. Alex started competitive car racing at a young age, went into working on contracts as BAE for his apprenticeship and after getting his degree has returned to motor sport as Project and Design Engineer with Eibach UK. 
#stem #mfg #bae #eibach #apprentice
Do you know someone who would make a good guest?

Send me your recommendation, recording is on a 4-6 weeks schedule so can book around their schedule.