/
/
Getting value for building stakeholders with IoT
Podcast Show Notes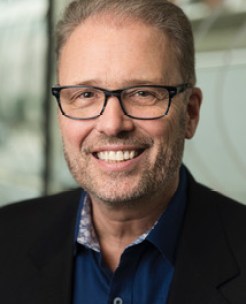 Ron Rock is Co-Founder and Chief Executive Officer of Microshare, with three decades of experience as a bridge builder between new technology strategies and legacy enterprises. He was most recently the founder and CEO of Knowledge Rules, an international business process management (BPM) technology company that was sold to Accenture in 2010.
Founded in 2013, for an EverSmart facility, built for today's new normal. Cuts 15% – 40% from operating costs Provides safety, wellness and reassurance. Creating a digital twin of your facility data.
With pre-registered sensors installed in minutes with average battery life of 5 years. You can mount them to walls and tables with standard fittings and connect to a local LoRaWAN gateway.
Show Sponsor, for your manufacturing website needs: Holdingbay
Learn from the Cliff Notes on spectrum hires
Started 8 years ago in USA with energy management, but they didn't care as much as the rest of the world. Started working with an office in the UK with utilities and big companies and found a connection in UK and Europe.
We are growing mainly out of UK, but also Holland and Pune, as well as clients using around the world.
Starting to use sensors and IoT to understand whats going on in buildings.
Mothballed buildings, getting turned back on for hybrid workplace
The last 30 years of staff movement and maintenance are now thrown out.
Some buildings not allowed to have phones onsite, so we have wearable watches and lanyards using Loran / RFID for contact events.
Microshare now tracks Covid type situations with contact events of passing devices and density in different rooms and spaces.
Realtime occupancy, predictive cleaning, contact events, waste management, leak detection.
Combination of software in the cloud, visualisation on desktop, tablet and phone.
Create a safer more efficient environment
Indoor asset tracking is core feature, to track from wheelchair, to beds to forklifts. To track the most expensive assets after staff to understand how much is being utilised.
ESG and Sustainability seriously - helps reduce carbon footprint and making heating ad cooling system where people are not the whole site.
Q: Is this for senior management?
Commercial real-estate have multiple stake holders. Everyone wants the data at all these levels. From leasing to maintenance.
Maybe 80% site is only cleaned once a week and with metrics tracked can be visible
Q: Can you present the data back to these different stakeholders?
Dashboards available out of the box, then also work with Partners with Rackspace and PWC, when they want to enhance it.
It's like MS Excel, we all have it and it is useful but some have build out templates and pull in more live data.
If you were looking at a dashboard with 10,000 data points and you are building manager or maintenance or security it can get too much, but we have started to work with AI and Machine Learning to covert these into a Red, Yellow, Green, much simpler informed actions. It's a changing and learning at the edge of where we are going.
"My job is to make sure everything comes together and make the business more valuable"
Spend 70% time raising money in last 8 years as an entrepreneur, as everything is happening now and we need to learn and get in front of it for helping our users .
It's a land grab in the market, we are trying to get into 5,000 hospitals, 3,000,000 hotel rooms, 100,000 warehouse.
Recruiting smart people who want to take the challenge of growth.
Growing as leader "Most difficult time from 50 to 150 staff and then it is selling 100,000,000 which is a whole new challenge we are on"
"Getting people to feel comfortable to say yes. As no one knows what the next three years will bring."
SUPER POWER: From Star Trek The Vulcan mind meld, to share the knowledge we know. I feel I know 90% of where we are going. Learn goes both ways, I can learn your needs to empathise.
Resources
#tools #iot #maintenance #dashboard
Do you know someone who would make a good guest?

Send me your recommendation, recording is on a 4-6 weeks schedule so can book around their schedule.