/
/
When your first week on the job is in a pandemic, sales or production don't need to slow down to keep the UK running.
Podcast Show Notes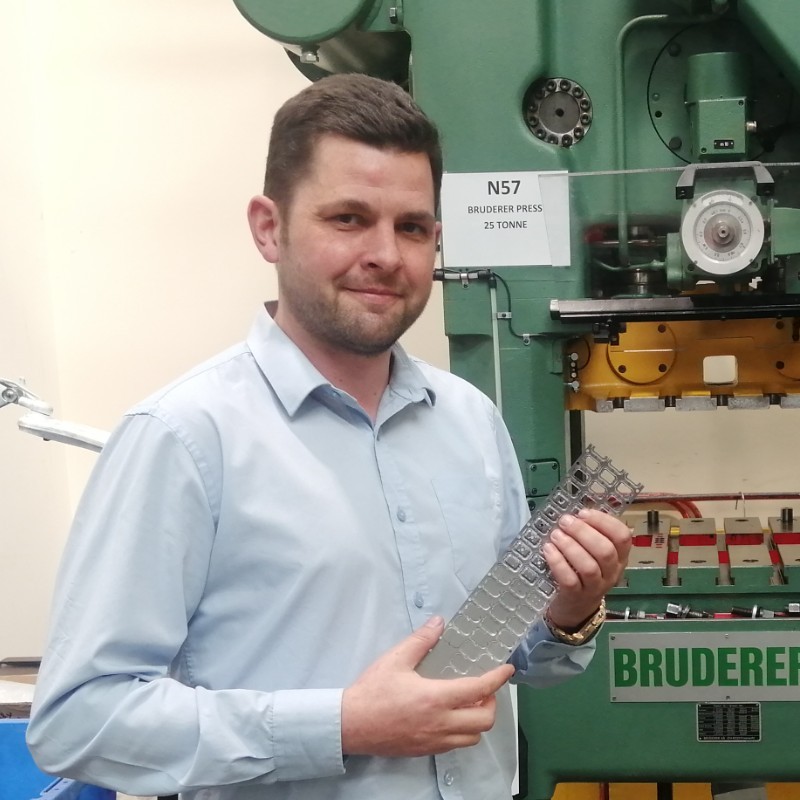 Matt Lacey is Sales & Marketing Manager for H V Wooding a precision component, motor lamination and busbar manufacturer. With over 20 years in companies across the industry Matt talks about busbars, wire erosion, laser cutting, electric vehicles and British manufacturing.
They have been doing well and changed with the times for our client base, with last year lost of work with The Ventilator Challenge and Re-shoring.
Show Sponsor, for your manufacturing website needs: Holdingbay
Learn from the Cliff Notes on precision components
We have been working with CERN for about 10 years now on tight tolerances
H V Wooding for busbars, motor laminations, bespoke precision components, as a subcon manufacturer we don't have our own products.
We love to see new prototype projects come in, we have seen a lot from electric manufacturers at the moment As the electric vehicle industry is still young we are able to offer advice and guidance
Reshoring has been very big for us. With Covid19 and Brexit a window of opportunity opened up with clients worried about supply chain
Reshoring cost driven at first, then not needing to order in quantity, goods in transit risks, carbon footprint and also it is much easier to talk to a local in same country on the phone
The feedback we have seen has been amazing and the cost that were perceived to be there were not really there
We have not experienced teething problems with new brexit export rule, we mainly export on single loads without problem, mixed loads with other companies have had more paperwork problems.
We use a lot of copper that is imported but not on other lines
Most of our work is single load and also a safety-net
People are realising the impact of Reshoring and how positive it can be to them
On quality we have had excellent feedback and being UK based we can get a new delivery out in a day
Sales and marketing have changed a lot in a year, being at several virtual exhibitions and linkedin have been a lot stronger in the pandemic
Virtual events are getting better, and booking meetings and not adding to the carbon footprint and you don't need to book a whole day out.
Investment opportunities in the budget we look to take advantage of. We hope it is not just short term from the government
Investing in press tools and other areas.
Keep connected and negotiating with Europe
Want to see investment in the border controls, so we do not have too many issues
Working on Power drives, any renewables and EVs and other projects under NDAs
Keeping ahead, so we remain key suppliers
Working EV, bus, train, bikes and that is where the future lies
SUPER GADGET: my Google Home reminds me of so much.
Resources
And I always want to hear what you found interesting? @cliffnotespod
#tools #exports #subcon #precision
Do you know someone who would make a good guest?

Send me your recommendation, recording is on a 4-6 weeks schedule so can book around their schedule.