/
/
Learning from Mark's experience of leadership and the changing worldwide and UK Manufacturing market and successes in Plastics
Podcast Show Notes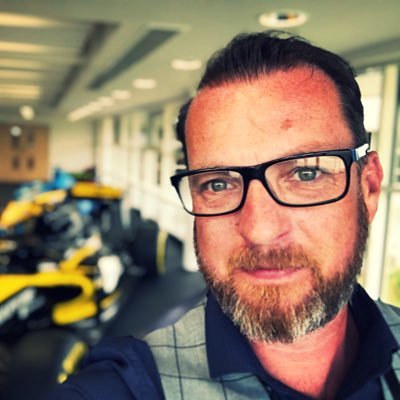 Get into discussing management and growth in the UK manufacturing with Plastic Injection Moulding with Mark Amphlett, former General Manager at Amtek.
A determined and passionate GM and Director, with experience of leading and developing individuals, and inspiring these individuals to become part of a highly motivated team.
Ability to work constructively and communicate on a pier to pier basis with all members of the team from the boardroom to the shop floor. Ensuring his team is working towards and within the goals of the organisation. His passion to be the very best in the industry shows through.
Edit Dec 2019: He has a new role Operations Manager at MB Aerospace Newton Abbot.
Learn from the Cliff Notes on Plastic Injection Moulding
Q: What is your background?
Last 6 years running a plastics injection moulding business in South West England
Clients in sectors like Automotive, Aerospace, Ventilation
Lots manufacturing from Penzance to Swindon
Bristol is massive for Aerospace
Grew up in family business with father
Has run two businesses over last 10 years since
Mentoring from seeing other people run their people
Apprenticeship is a great way forward in this industry
Q: Do you think best adventure is to approach directly for apprenticeship or work Through a technical college to get qualified first
Both roots are in Newton Abbott a College nearby
Industry good over the last 5 years been very good, until the uncertainty kicked in.
We are a country of makers and long may that last.
As we are a bespoke mold shop, we rely on our customers, and if they are finding it difficult in their markets it ripples on to us
Some of them are not seeing the demand they predicted
Re-shoring has been changing demand as costs between countries have changed over recent years
I've been pushing it, and we have some great machinists that can make a good product.
Communication better, price better, better survive and competitive
Clients happier to pay for the quality in the UK
Q: changing times, do you think you can help shape future
I certainly hope to be part of the MFG sector
I am passionate about the sector - with manufacturer and MakeUK to change perception
We have a great sector, and getting the gov to invest in the sector
This episode of Cliff Notes Podcast: Lead manufacturing, host and founder of Holdingbay Tristan Bailey talks to Mark Amphlett for the Cliff Notes podcast. Mark is former General Manager at Amtek Plastic Injection Moulding and respected contributor to raising UK manufacturing industry.
He shared some of his experience of leadership and the changing market in the UK and worldwide at the moment. Where some companies are bringing their tooling and orders back to the UK for better results, and some need to move away.
Resources
#plastic #injectionmoulding #mfg
Do you know someone who would make a good guest?

Send me your recommendation, recording is on a 4-6 weeks schedule so can book around their schedule.