/
/
Incite into how to gain success with good Comms, and also examples of how to make remote more engaging
---
---
Podcast Show Notes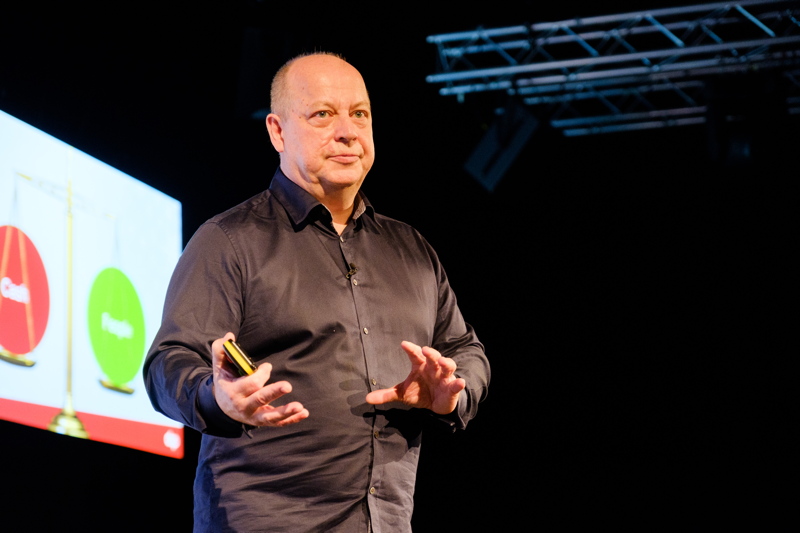 Dale Parmenter Founder & group CEO of DRP Group has been in the presentation and communication industry for over 40 years. He left school with one goal: to run his own business.
Today DRPG is recognised as one of the leading presentation and communication companies in the UK. The DRPG team comprises of over 300 specialists across global locations. The company works globally offering a range of communication solutions, from creative development, video, live events, digital, design, exhibition and print.
Dale is actively involved with key corporate clients, he works at a senior level assisting in the development of communication strategies and creating presentation vehicles. Clients find his wealth of experience and knowledge invaluable in creating solutions that are bespoke to an organisation and are effective.
Passionate about nurturing new talent and putting his people first. DRPG has appeared in the Sunday Times best 100 companies to work for list and has been awarded the Investors in People Gold standard for the 10th year running.
What you'll learn, cliff notes on Successful Communication Strategy
Running a creative Comms agency, as well as production agency, for video, print everything
Started back in 70s, with passion for film
Wanted to make corp films - it was so expensive
Betacam and film getting more portable, the digital of the day
The other channels grew as we did events. Then someone asked if we could put on a conference
Find the right channel to communicate with
What is the message you want to communicate
Full service agency across multi channel
Passionate about Comms, and everything starts form Comms
A lot in mfg, automotive, retail, we are very broad diversity
different sectors have different challenges
We have now 7 sites, to be closer to clients
Open in usa, germany, ireland, see great opportunity
UK is quite advance Comms market, vs rest world
Now work with overseas companies
We are seen as a center of excellence, and replicating it across the world
We are technology driven
Can do this all across the world with new tech, comm with mfg or retail
Push out around the world the same message
A town hall meeting for a global org, we have done many.
If in person, you would need to go to 3 or four sites and hire a venue or on video or satellite, very expensive
We ran one, for 4000 on site.
Even down to 1 person in HK can have an experience
For a food company, another could do a tasting
Possibilities have been opened up so we can be interesting and engaging
we ask clients what they want achieve
One of my first clients, saw power of video - 3k employ
Every month he would com with his people to make diff
The new MD cancelled it, "I tell people what to do", followed soon after their first strike in 100years, now it is a 20 people niche biz
Q: Is that because of the lack of Comms across that business?
Someone told me: our idea of Comms is we email the staff once a week
Q: Where is the face to face, or the passion, or look the ceo in the eye
Email is a dreadful tool, if you want to excite people across the business.
Getting feedback from shop floor from people
other suite of tools for senior team
It is all without the cost, when being told, I cant afford this, that is too expensive.
Q: Coming back to cost
Traditional dealers would need to all travel vs we ran a 8am Top Gear style show broadcast
Review the quality of questions and feedback to see engagement
Set benchmarks before, and what was the change we were looking for
use tools to monitor at levels, and then to sales, staff retention, engagement
Biggest thing we ask our clients, is what are you trying to achieve here
And what do you want the people to differently after - otherwise what is the point
I'm interested what did that sales person performance look like after that piece of Comms
The data we need might sit in another department
I find it strange you would not spend 1/2 mill on a piece of machinery, but some companies are happy with just the feeling Comms worked even if they spend a lot on it.
We need to involve multiple departments
We work more and more on retainer 3,5,10 years
For some long term we may even have someone in their office part of their team
We understand the culture and fully understand the business
We can see from the outside and the inside, with our close partnerships with clients.
Have a whole division working on trade shows
Face to face is the most powerful form of communication
It is an exciting time, with the bigger toolbox to use
I am really proud of what we achieve for our clients
Mainly we work with Corporate clients
We run an education piece called GRP Talks
This episode of Cliff Notes Podcast: Lead manufacturing, Host Tristan Bailey talks to Dale for the Cliff Notes podcast. Dale is the CEO of DRP Group on the role of Comms internal and external being the energy and conduit to better team work, measuring everyone pulling in the same direction.
He shared some of his experience of leadership and the changing market. Growing a company from film and hand editing to much more rich and digital toolkit.
#comms #pr #mfg
Do you know someone who would make a good guest?

Send me your recommendation, recording is on a 4-6 weeks schedule so can book around their schedule.