/
/
Looking a deep dive into process and improvement in health product production, Kevin and Tristan have a lively conversation.
Podcast Show Notes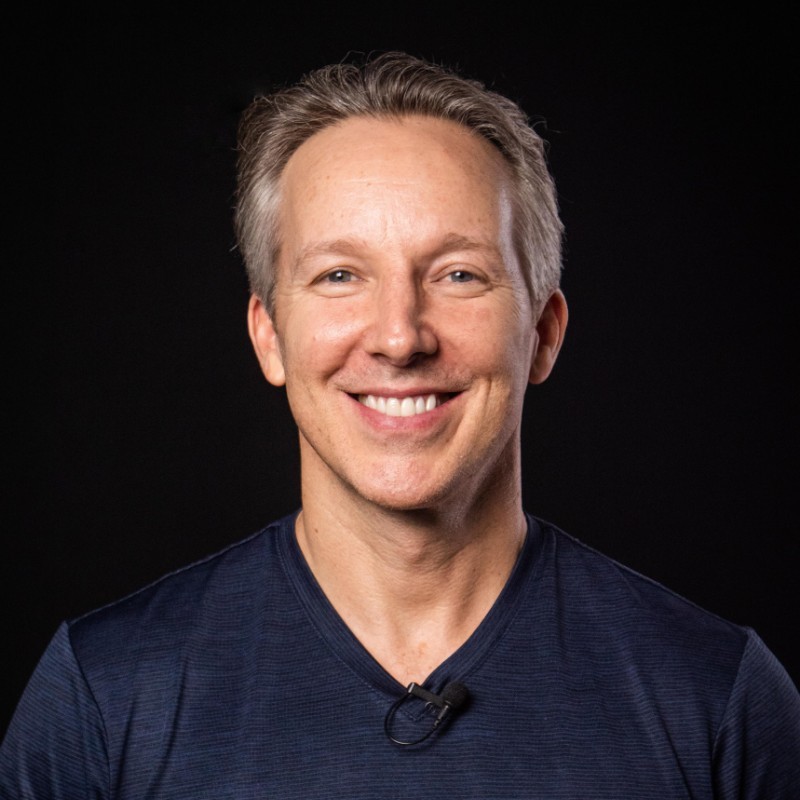 Kevin Snook is the author of "Make It Right", CEO Saxagon and LUCIDi4. Kevin helps manufacturing leaders take control of the operations, with their current people, to deliver breakthrough results and have the time to work on strategic growth.
For 17 years a leader in P&G, with hands-on experience of producing billion dollar brands such as Pampers, Always and Gillette.
Taking experience in industrial process at P&G in 2015 Kevin and his technology partner Vincent Casagrande founded LUCIDi4 to build and implement the platform that would allow production machines to speak directly to front line employees through Real Time Data Analytics.
Show Sponsor, for your manufacturing web platform needs: Holdingbay
Learn from the Cliff Notes on process
A lot of manufacturing companies still seem to be stuck in that. 1980s and 1990s and on a really not ramping forward and not only actually in their factories, but also with their marketing to new
From one production line, to a completely different country in real time, I think you can get really good feeling for what's going on around the world, even without moving.
I think there's the opportunity not only for consultants like I am, but even within a company, Where you've got factories in different countries, bringing more of this sort of technology into your business and sharing best practices within your own factories, I think is, is so much more open.
if you look back 15 years ago, the difficulty that I was having, trying to communicate, even when I was a regional lead of a P&G trying to communicate across different countries.
There's a paradigm shift. The way that people realize that we have to start communicating
I want CEOs global CEOs to be using their mobile phone, to shoot 32s videos and send them out to people as, as recognition that they know what's going on around the world
Translating from English to English. America will be, we'll be saying something about hitting it out of the ballpark. And and then I'm like, wait, you're talking to people that have never played baseball.
What I quickly realised that all of the equipment problems come from. The approaches to working with between the people and the equipment.
~
To be able to close that communication gap with the frontline employees so that everything flows more, more effectively.
I work with my ALIGN framework.
(A) is aim from the heart, which is about having a very clear and compelling business direction.
(L) is the lead with the frontline.
(I) in the aligned processes inspire with information.
(G) giving help and support.
End is (N) nurture with feedback and recognition.
Some say "Kevin we're in manufacturing, isn't this a bit soft or a bit woolly",
The more we can help people. Feel great about their work and look forward to what they're doing and feel like they've got a say in the business, the better decisions they make.
We just decided to get together as as a group of three and make this work. Those guys delivered a million dollars worth of savings from that production.
So there's no doubt in my mind that it's the frontline workers who make the decisions every minute of the day, that when they get fully engaged, That's when profitability.
~
And the reason for that was that it was such a delay in getting the data from the production lines themselves.
Back without it being manipulated to make rapid decisions.
You need to have real time data.
But what it also does is it builds the teams confidence.
I look for really hard return on investment.
What we're looking for is a direct correlation and reduction of scrap, for example.
~
One of the biggest challenges at the moment is getting good people into manufacturing.
A lot of manufacturing companies still seem to be stuck in that. 1980s and 1990s and on a really not ramping forward and not only actually in their factories, but also with their marketing to new
So, the smartest kids are looking at manufacturing as an opportunity for the future.
Goal: "Those best employees in your company? Do they want their best friends and their family members to come and work in your company?"
SUPER POWER: Get more awareness out there that manufacturing could be so much better. I've worked in 30 different countries and in every different country I go to people tell me. "Manufacturing is hard"
Resources
#process #system
Do you know someone who would make a good guest?

Send me your recommendation, recording is on a 4-6 weeks schedule so can book around their schedule.