/
/
A website or app that's fully accessible to your customers makes business sense. It has many benefits beyond increasing your reach to disabled people
Podcast Show Notes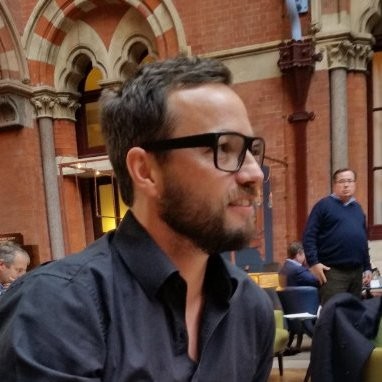 Getting into accessibility and inclusion affects all workforces and customers, of digital interfaces. 
Grant Broome, works to make this better and help others. Director of a successful accessibility company called Dig Inclusion. Help understand how to make their digital products work for people with disabilities.
Known for developing several accessibility processes and pioneering pan-disability testing in the UK.
Clients include BBC, Legal & General, the Premier League and many top level Football clubs, Wimbledon Tennis, Virgin Atlantic, RNIB, HMRC, Reiss and lots of other fantastic organisations.
Show Sponsor, for your manufacturing website needs: Holdingbay
Dig Inclusion offer some useful tools for understanding the need.
Learn from the Cliff Notes on accessibility
Do you have need to care for your staff?
Around 20% of the UK population have a disability
Advise how content can be made more accessibly, which might not be a straightforward thing to do.
Organisations that work on accessibility regularly tend to have more success and improve their understanding as a core competence.
Involvement from the planning, through design and testing phase sames time as well as guides and improves product.
"Its a holistic process, many companies are realising, not tacked on the end"
A community join their journey with a new product HUGR, for smaller budgets to get into the tested methodology .
To learn the details of WCAG standards How to Meet WCAG Quick Reference
Resources
#accessibility #software #manufacturing
Do you know someone who would make a good guest?

Send me your recommendation, recording is on a 4-6 weeks schedule so can book around their schedule.