/
/
Gain a deeper understanding of the challenges and opportunities within the manufacturing sector
Podcast Show Notes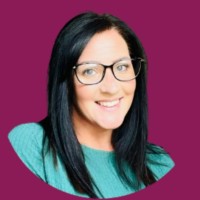 In this episode Tristan discusses the manufacturing industry with guest Laura Crawford. Laura is the founder and managing director, editor, journalist, and PR specialist at Machinery and Manufacturing Magazine. With 20 years of experience in the publishing industry focused on engineering and manufacturing, Laura brings a wealth of knowledge and insights to the conversation.
Show Sponsor - for your manufacturing website needs: Holdingbay
The Cliff Notes on industry reporting.
Where is the pulse of manufacturing in the uk?
Who are you focusing on for reading?
Have you seen change in the sector?
Rolls Royce new deal shows the way to the future
Do you visit businesses in person?
Where do you like to conduct interviews?
How do you connect readers to say spec sheets?
Are people getting better promoting themselves?
What are the next challenges or opportunities?
Should keep your ears open to multiple channels
Chooses her super power items.
This episode of Cliff Notes offers valuable insights into the dynamic and ever-evolving world of manufacturing. Laura Crawford's extensive experience in the field, combined with her passion for promoting stories and achievements, makes for an engaging and informative discussion. Listeners will gain a deeper understanding of the challenges and opportunities within the manufacturing sector, as well as the importance of embracing technology and collaboration for future success. Whether you're a manufacturing professional, business owner, or simply curious about the industry's innovations, this episode provides a compelling glimpse into the exciting world of manufacturing. Tune in to gain a fresh perspective on how companies are shaping the future of manufacturing in the UK and beyond.
Resources
Credits
Host: Tristan Bailey
Music: Drinks On The Bar - Dougie Wood
If you or a friend would be a good guest with a story about People, Process or Technology that moved them forward, then book a quick call on the website. 
Reviews
Please leave a review where you listened to the show, or on the bottom of the show web page, above.
Follows
Follow the show on Twitter https://twitter.com/cliffnotespod
Subscribe to the show to keep listening or by email, form on the website.
Ways to support the show
Donation: Buy me a Coffee, next time we meet, or share this episode with one friend.
Business: If you would like to work with my company Holdingbay, we would love to support you on your digital website journey. https://holdingbay.co.uk
Advertisers, Sponsors & Affiliates: Contact us for rates of show, if you are a good fit. 
A quick thank you for listening, always appreciate you, where ever you listen.
#journalism #manufacturing #news
Do you know someone who would make a good guest?

Send me your recommendation, recording is on a 4-6 weeks schedule so can book around their schedule.